CCTV & Access Control Sales, Installation and Repair
Residential & Commercial Security Camera Sales and Installation and Access Control System Sales, Installation and Service in Colorado Springs and surrounding areas.
Surveillance Camera & Access Control Solutions - Sales, Service & Installation
We Customize, Install, Service, Sell, and Design Security Camera Systems, CCTV, Video Surveillance & Access Control Technology throughout Colorado Springs, El Paso County, Pueblo & Canon City.
Free Site Visits & Estimates
If you are searching for Colorado Springs security camera installation experts then you're in the right place.  And, we do sell cameras, recorders and all accessories so we truly are a one-stop shop for video surveillance and access control solutions.
From large apartment complexes to residential solutions and everything in-between, we specialize in security camera installation, sales and service for all applications and types of equipment.
Free on-site estimates and consultations with follow-up and reliable quotes as soon as the next business day.
(719) 755-4794
Visit our Showroom (by Appointment Only)
Hours:  Mon – Fri 9 am – 6 pm
After hours and weekends by appointment.
About Us
Hi and thanks for visiting! We are Rich & Samantha Shaw, owners and operators of System Links. We founded this company in 2009 with the mission to provide the highest quality security camera installation in the Colorado Springs region.
Our passion is helping protect the lives and property of our neighbors and community. As a local business with low overhead, we are able to offer the most competitive rates in town. And as independent installers that do not sell monitoring services or work on commission,  we will never try to up-sell you something you don't need.
If you purchased security cameras at Costco, Sam's Club, Amazon, Best Buy or anywhere else and would like professional installation, we would be happy to offer you our security camera installation services.
Equipment Sales
In addition to installation, we also offer retail sales of security cameras and access control systems from all the top brands.  We can make sure you get all the features you want (or don't want) so that your equipment perfectly meets your needs.
Need help choosing equipment? No problem! Our experts will help you choose the features to meet both your security and budget requirements.  All our equipment has a 3-year warranty on all work.
Security Camera Installation & Sales in Colorado Springs
All Systems, All Applications, Residential, Commercial, Lots
(719) 755-4794
Why Choose Us
What differentiates System Links from the other security camera installation companies in Colorado Springs? You need a security solution and you want to be sure you make the right choice. How do you select the right company? Here a few reasons to choose System Links.
No Monthly Fees
We install equipment, we don't sell expensive, monthly monitoring. Our equipment is self-monitored, recorded at the location and completely under your control.
Satisfaction Guaranteed
We take great pride in the superiority of our security systems and never consider a job finished until the customer is completely satisfied.
Value
Get better equipment for less money.  Your equipment is installed by an expert that stands behind their work.  Low overhead translates to a great value for you!
Real Expertise
Our owner Rich Shaw has worked in the industry since 1997 and has installed thousands of systems during that time.  His team is staffed with true experts in security camera installation and access systems.
Local Business
Working with a locally owned business means your money stays in the Colorado Springs community.  
Customer Focused
We truly listen to your needs and goals while providing responsive, accommodating service.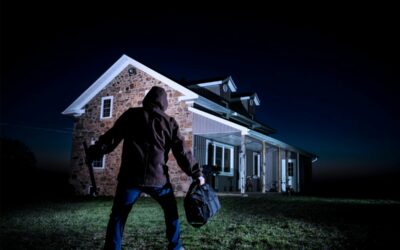 Do security cameras deter home burglaries or are they just a gimmick? System Links answers this question and how you can maximize effectiveness.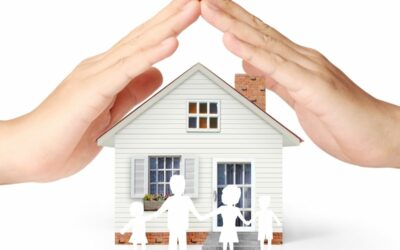 Whether you are traveling far from home or staying hearth-side this holiday season, you need this list of home security mistakes to avoid and how we can help.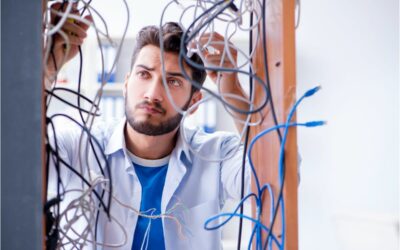 Weighing the pros and cons of DIY vs professional security camera installation? This article will give you what you need to make the right decision.
What is the purpose of security camera systems?
The purpose of security camera systems is to keep people and property safe.  Security camera systems are not intended to spy on people. Rather security cameras and access control systems exist to deter criminal activity and to provide material evidence when a crime is caught on video.
Do you sell monitoring services?
We do not sell monitoring services.  Monitoring is an ongoing monthly expense and often not needed.  We provide security camera installation with no monthly monitoring fees. Many monitoring services use high-pressure sales tactics to sign up homeowners to
expensive contracts
for services they really don't need.  We can recommend monitoring services if you desire that type of service.
Do you sell security camera systems & Equipment?
Yes! We can help you find and purchase the best security camera equipment for your needs.  We know the major security camera manufacturers and distributors and work with them frequently to procure equipment on behalf of our clients.
What type of security camera and access control system do I need?
The only way to answer this accurately if for us to visit your site and discuss your property and people protection goals. Whether you want to compare home security camera solutions or need a recommendation for a specific system, at System Links we promise to empower you with unbiased information so that you can have peace of mind with your decision.
Do you install CCTV systems sold at Costco, Amazon, etc.?
Yes! We are happy to install a home or small business security camera system that you purchased at a big-box retailer such as Costco, BestBuy, Home Depot and Amazon. We also sell security cameras, so check us out before you buy at a big-box store!
Let's Talk!
Thanks for stopping by! We are here to help, please don't hesitate to reach out.  Request a quote, it's free and easy!