ABOUT
CCTV Installation & Access Control Systems in Colorado Springs
CCTV Installation and Access Control Solutions in Colorado Springs
Thank you for visiting!  With over 20 years of experience in CCTV installation and access control systems in Colorado Springs, we understand and can find the best security camera equipment for your security needs.   You can trust our work which is backed up with a one-year warranty on labor.   Keep your money local! System Links is locally owned and family managed.
Security is Our Goal
Our passion is your safety and security.  Studies prove that installing CCTV and access control systems is one of the most effective ways to protect your family, property and/or business by both preventing crimes and having proof when a crime does occur.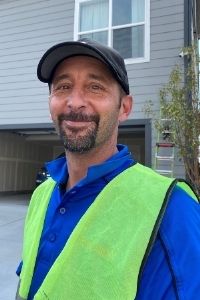 Rich Shaw
Master Installer / Co-Owner
Much of what makes a local business successful is a well-defined vision along with dreams of what the business can become. Rich Shaw's vision from day one was to build a company around great customer service and providing excellent value. In 10 years in the low-voltage and electronic business, hundreds of customers have referred friends and family to Rich. He has a "treat every dollar as if it's his own" approach that he uses when determining what investment is best to meet your security camera and access control goals. Efficiency is very important to Rich and he is blessed with the ability to simply know how to get things done. Rich is a long-time resident of Colorado Springs and very active in the community, PTA, and volunteering. Rich has strong family values and a passion for spending time with his wife Samantha and their two children.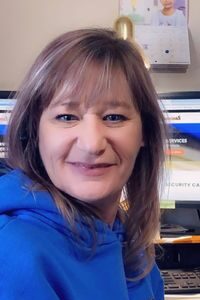 Samantha Shaw
Production Manager / Co-Owner
Successful local businesses need efficient, disciplined and methodical management, and co-owner Samantha Shaw is the face you see in the dictionary when you look up organized. Whether it's scheduling, project expectations, budgets or customer satisfaction, Samantha holds the whip and keeps everyone on track. She has degrees in finance and accounting, years of experience as an auditor for the Air Force in the Colorado Springs area including positions at Peterson AFB, The AF Academy and Schriever AFB. Like her husband, she has a passion for the community and volunteering as well as spending time with her family.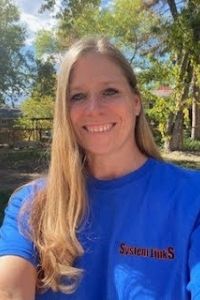 Mindy Shetler
Administrative Assistant
When it comes to customer service Mindy has you covered. She is committed to ensuring both the customer and the System LInks team succeed. Mindy has a BA in Organizational Communication from UCCS as well as a Certification in Direct Marketing from CSU. She loves working with the Shaws as she shares their values of community, volunteering and family. In her free time, she enjoys crochet, bicycling, movies, chocolate and time outside with her dog.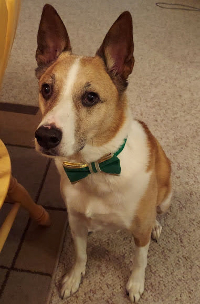 Riley
Office Morale Supervisor
At 11 years old, Riley is the senior member of our Office Morale Team.  An Aussie Shepard/Beagle Mix, he loves his job and pleasing his people.  Riley's duties mostly encompass office security (keeping squirrels away), going on walks, and playing fetch. Riley knows that unconditional love and hugs are the answer to most of life's problems. He is also proof that old dogs CAN learn new tricks, as he knows many commands and is very easy to teach.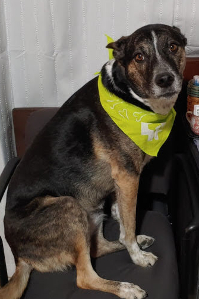 Angel
Office Morale Coordinator
Angel fills an important role at System Links as Office Morale Coordinator.  Also known as Canardly, as in, we "can hardly" tell what breed she is, Angel is 6 years old and part Husky (that much we do know).  Angel is very vocal and loves to give her unique insight during meetings. Learning from Riley, she is always ready with a cuddle and a laugh, and believes that a good walk can help any situation!
Both members of our Office Morale Team enjoy a good round of their favorite game – chasing the laser pointer (like a cat!).  Angel in particular is very bouncy and likes to jump up on wall to get it, chase it round in circles and bop her nose at whatever it lands on.
Quality CCTV Installation
Our team installs high-quality industrial-grade brand cameras and recorders: HD Analog, Digital, IP, PTZ, and will also happily install DIY systems from Costco CCTV, Lorex, NightHawk, Samsung and other suppliers.  We will make sure it is done right and working properly.
What Makes Us Different
Our expertise and commitment make us stand out from the crowd. We are a small business that serves just the Colorado Springs region.  We understand the values of the local community – we have them too! –  and strive to live up to our customer's expectations.
Whether you need a simple home CCTV installation or a design and installation of a complex industrial system with dozens of cameras, System Links is available for all security camera installation services.
Best Value
​As longtime residents of Colorado Springs and small business owners, we are proud to offer the most competitive rates in town. We do not work on commissions, so we will never try to up-sell you something you don't need. As a business, we are committed to offering the best customer service available.
Let's Talk!
Thanks for stopping by! We are here to help, please don't hesitate to reach out.  Request a quote, it's free and easy!