Do you own or manage one of the many Colorado Springs businesses that need security cameras? Chances are the answer is yes. No matter the size of your business, security should be one of your top priorities. Unfortunately, companies face both internal and external security threats, from theft to vandalism to employee misconduct.
Fortunately, security cameras can help you monitor and protect your assets. This article will discuss the top seven businesses that need security cameras to stay ahead.
Why Businesses Need Security Cameras
Security cameras are an essential tool for businesses of all sizes. They can help deter crime, catch perpetrators, and provide security video as legal evidence in the event of an incident.
They can also help you monitor employee productivity and behavior, ensure compliance with safety regulations, and improve customer service.
In addition to the practical benefits, security cameras will help you save money long-term. You can avoid costly losses and insurance claims by preventing theft and damage. You can also negotiate lower insurance premiums by having security cameras in place.
The Top 7 Businesses That Need Security Cameras
Retail Stores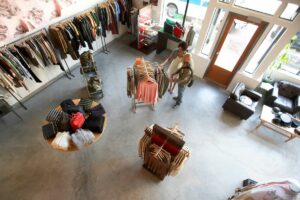 Southern Colorado retail stores are a prime target for theft by customers (and employees). Security cameras can help you monitor your inventory, catch anyone who tries to steal from you and provide legal evidence should you press charges.
Unfortunately, even trusted employees can sometimes be guilty of theft or other activities contrary to their employment agreement. Security cameras can help you monitor your employees to ensure they follow procedures and provide good customer service.
Financial Institutions
Banks and financial institutions handle large amounts of money, making them high-risk targets for robbery (no surprise there).
Installing security cameras can help deter would-be thieves by continuously monitoring critical areas of the business, providing valuable evidence in the event of a robbery.
But some financial crimes are more covert than an open robberies. With the increase in fraudulent activities in the financial sector, security cameras can capture suspicious behavior on record before an incident occurs.
Additionally, notifying employees they are on camera can ensure they follow security protocols and are not engaging in any suspicious behavior themselves.
Industrial and Manufacturing Facilities
Southern Colorado is home to many industrial and manufacturing facilities with valuable equipment and materials on site. Their inventory makes them a frequent target for theft and vandalism.
CCTV systems can also help you ensure compliance with safety regulations and monitor employee behavior.
Hospitals and Healthcare Facilities
Another sector of Southern Colorado businesses that need security cameras are hospitals and healthcare facilities. Why?
First, security cameras can prevent theft, break-ins, and violence and continuously monitor critical areas such as narcotic storage, infant and maternity wards, ERs and trauma treatment rooms.
Second, healthcare workers are at a higher risk of workplace violence than other industries due to the extremely high-stress environment. Video security cameras can help reduce the rate of physical and verbal assaults, provide evidence, and improve staff retention and patient care.
Moreover, the presence of cameras can deter crime, improve employee productivity, and provide proof for false claims made by patients.
Restaurants and Bars
Restaurants and bars need security cameras for several reasons. Surveillance cameras deter crimes and theft, such as harassment, assault, and robbery. By placing cameras in entry and exit points, cash registers, inventory storage areas, and parking lots, owners and managers can prevent incidents before they occur.
Surveillance cameras can also increase employee productivity and help restaurant and bar owners ensure food safety and hygiene compliance.
Cameras help to ensure public safety, reducing fear of crime and increasing the sense of security for patrons.
Schools and Universities
Security cameras and access control are fundamental security measures for public and private schools, Montessori schools, daycare centers, and college campuses. These institutions should have security in place to ensure the safety of students and faculty alike.
The horrifying truth is that schools, once safe havens for children, have been the target of active shooters in recent years. Surveillance cameras and access control systems deter bullying, theft, vandalism, trespassing, and intruders. They assist administrators in enforcing school rules and procedures and promote safety protocols while respecting the privacy of students and teachers.
Related: Why Access Control Systems for Daycare Centers is a Worthwhile Investment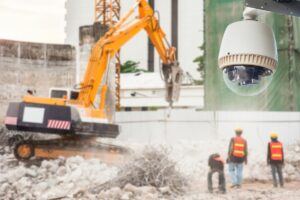 Construction Sites
Construction is a booming industry in Southern Colorado, and construction sites are a frequent target of theft and vandalism.
Placing surveillance cameras strategically around construction sites can ensure worker safety and asset protection, monitor job progress, enable a faster response to emergencies, and reduce insurance premiums.
Also, security cameras can help conduct remote site audits, review working procedures, and manage site access.
Businesses That Need Security Cameras Need System Links
The above list of businesses that need security cameras is far from exhaustive. Most, if not all, Colorado Springs area businesses can benefit from professional security camera installation to protect their assets, inventory, buildings, employees, and reputation.
Choosing, installing and maintaining suitable cameras for your business is as easy as a phone call to System Links. We have the experience and insight local businesses need to make informed decisions about the safety and security of their company. We start with a full on-site security assessment and then provide a free quote with all costs included.
Contact us today to schedule your free security assessment and quote!